State of the Union
 - Weekly Update #2 – 04.03.12
Greetings SOTU Activists,
We hope everyone is looking forward to a relaxing and well-deserved spring break.  However, there is a very exciting week afterwards to prepare for, culminating in our membership meeting on Saturday April 21st!  
Also, Thursday, teachers are involved in an important action around Trayvon Martin – please
check out the SOTU blog
for details. `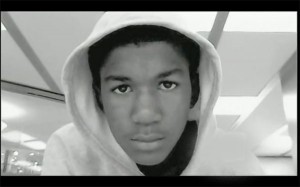 Please see below for everything that is going on.  To join the SOTU discussion group and receive emails beyond the weekly update, click
here
or reply to this email.
1)
Saturday, April 21, 12-3PM – Membership Meeting
-
Location TBA.  See the following proposed agenda. Proposals on Points of Unity, our name, a skeletal membership structure, as well as discussion documents about elections, will be all distributed by Saturday April 7, two weeks before the meeting.  
Proposed Agenda:
Process – 10 min

Points of Unity – 45 min – plenary decision

Membership / Name – 15 min

Should we run in the UFT elections? – 45 min (20 minutes in breakouts, followed by reportbacks and vote)

Action Proposals – 30 minutes

Committee Proposals (Education, Action, Chapter Leader Campaign) – 15 minutes

Committee Meetup and Final Wrapup – 10 min

2) Tuesday, April 17 at 5:30 PM – Grassroots Education Movement meeting: Teacher Evaluation Nightmare! a forum on testing, teacher evaluations and our schools at Murry Bergtaum High School Auditorium (411 Pearl Street, Manhattan – 4,5,6 to City Hall / 2,3 to Fulton / J to Chambers)
Speakers include

3) Wednesday, April 18 – UFT Delegate Assembly – 4pm at UFT HQ (52 Broadway) – Help SOTU distribute flyers and advertise the member meeting – reply to this email if you can help make copies or distribute

4) Thursday, April 19 – Rally against School Closings - 4pm at Tweed (52 Chambers) – Based in part on a growing sense that the UFT is not doing enough to fight school closings, chapter leaders, delegates and members from seven of the 33 (now 27) closing schools have called a rally to be held in front of Tweed (DOE headquarters) a week before the Public Education Panel will vote on closing their schools.

And be sure to mark your calendar for these upcoming events.
Tuesday, May 1 –  Join an Educators Contingent on May Day!

Occupy the DOE will gather at 4pm in front of the main entrance to Washington Irving HS at 40 Irving Place between 16th and 17th Streets.

Saturday, May 5 – Coalition for Public Education

citywide people's assembly on organizing against mayoral control and for a people's board of education.

Saturday, May 12

– Proposed date for our

May membership meeting

and don't forget the

Labor Notes Conference

in Chicago

on the weekend of May 4-6.

Committee Reports

Planning Committee:
The planning committee met on Monday, March 26.  For minutes, please reply to this email.  Next meeting is a conference call planned for Monday, April 16 at 8:30pm.  The committee is open – click here to join.

Chapter Leader Campaign:
On Friday, we hosted a small but successful happy hour on Friday for candidates for chapter leader and delegate. We had three candidates delegate and one potential chapter leader. The discussion focused on a lot of the nuts and bolts of a chapter leader campaign – how to put out an initial letter, how to identify issues with coworkers, how to deal with divisions in the staff.  We now have about 11 CL candidates that we have identified across the city as well as a few Delegates.  This is much more modest than we had initially hoped, but it represents some real base building and a solid start. We hope to organize monthly gatherings going forward
If you would like to cease receiving emails from SOTU, simply reply to this email with the word "UNSUBSCRIBE" in the subject line.